From the Farm
FEED Resource Recovery Inc. was founded in Boston, Massachusetts in 2007 with the goal of developing more efficient solutions for supermarket food waste. FEED partners directly with supermarkets to help them remove traditional waste hauling practices, reduce emissions and generate clean, sustainable power for onsite operations. Join CEO Ryan Begin now as he takes us on a tour of the resource recovery facility.
Aug 26, 2013 Watch Video
Althea Raiford, 41, farms five acres (including two as pasture for animals)on 25 acres of land called Gilliard Farms in Brunswick, Georgia, along with her brother, Matthew. Recently, we talked to Althea about what it's like to be both a sixth generation farmer and a retired member of the military. Join her now as she takes you on a tour of her farm as seen through her eyes.
Jul 31, 2013 Watch Video
Owner Mike Babcock launched Oregon Seafoods in 2010 after 18 years in the sawmill industry. In 2011, he introduced Sea Fare Pacific products to the food industry with the goal of bringing high-quality, wild-caught, sustainable Pacific albacore tuna to consumers. Sea Fare Pacific products – four varieties of wild caught albacore tuna sold in an environmentally friendly 6 oz. Grocery Pouch – are sold across the US in more than 700 specialty foods stores and national retailers as well online at www.Amazon.com and www.GreenPolkaDotBox.com. Join Babcock now as he takes you on a tour of Oregon Seafoods as seen through his eyes.
May 28, 2013 Watch Video
Nikki Weathers, 27, farms mostly irrigated corn for silage. Her family owns 25 head of commercial cows for club calves and a few registered Herefords. They farm about 3,000 acres of irrigated ground and 1,000 of dryland. They also custom plant an additional 2,500 acres of corn. Both Weathers and her husband each grew up on a farm. Join Nikki now on a tour of her farm as seen through her eyes.
Apr 29, 2013 Watch Video
The Oregon-based Willamette Valley Vineyards grows, by hand, high quality Pinot Noir, Pinot Gris and Chardonnay grapes. Since their founding in 1983, they have served as stewards of the land – a key principle in their winemaking. Join founder, Jim Bernau, on a video tour of the farms that make up the Willamette Valley Vineyards.
Mar 25, 2013 Watch Video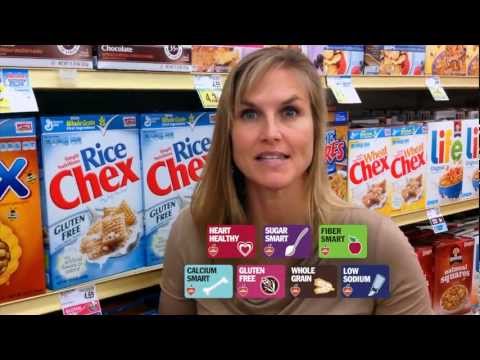 Barbara Ruhs, MS, RD, LDN is a Phoenix, AZ-based Registered Dietitian for Bashas' Family of Stores. She is a passionate public health advocate and is on the cutting edge of exploring, developing and testing effective strategies to inspire Americans to improve health while shopping at their local grocery store. Join her now as she takes you on a video tour that highlights the role of supermarket dietitians in their quest to educate and help shoppers make better, healthier food choices.
Feb 25, 2013 Watch Video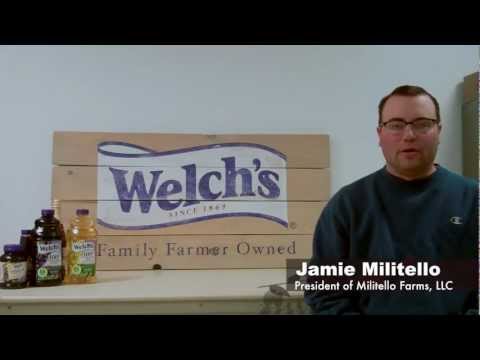 Join Militello as he takes you on a tour of his farms, as seen through his eyes.
Jan 28, 2013 Watch Video