From the Farm
FEED Resource Recovery Inc. was founded in Boston, Massachusetts in 2007 with the goal of developing more efficient solutions for supermarket food waste. FEED partners directly with supermarkets to help them remove traditional waste hauling practices, reduce emissions and generate clean, sustainable power for onsite operations. Join CEO Ryan Begin now as he takes us on a tour of the resource recovery facility.
Aug 26, 2013 Watch Video
The Oregon-based Willamette Valley Vineyards grows, by hand, high quality Pinot Noir, Pinot Gris and Chardonnay grapes. Since their founding in 1983, they have served as stewards of the land – a key principle in their winemaking. Join founder, Jim Bernau, on a video tour of the farms that make up the Willamette Valley Vineyards.
Mar 25, 2013 Watch Video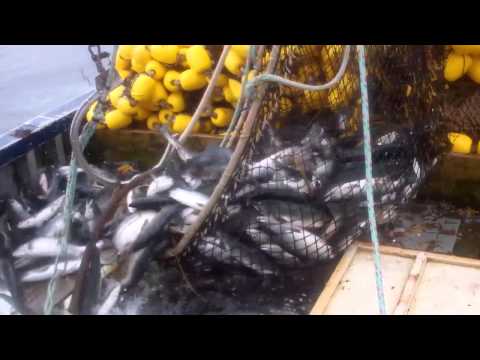 John Love, 24 years old, is a commercial salmon fisherman in Whittier, Alaska. Love started out as a deckhand but enjoyed the job so much that he started his own business. He is coming up on his third year of running his own salmon-fishing boat. Join him now as he takes you out for a day of fishing.
Nov 26, 2012 Watch Video